GOOD MORNING....
Honey B's Sweet Indulgence Candy Buffet
had her first official DEBUT....i was so excited to be able to put a candy buffet for a SWEET young lady by the name of Diana who turned a BIG 8 years old on 8/6/2011. The birthday girls celebration took place in a city Pool in West Covina. Honey B's improvised well i think...lol...With the LOVE and SUPPORt of my BFF/HUSBAND and my Lil Sis' hard work is that Honey B's was a success! A BIG THANK YOU to YOU BOTH! Thanks for your support and love.
This Morning I am sharing Pics of the Buffet.....The theme of the Party was "LEMONADE MOUTH", but i incorporated some Hot Pink to make everything POP! After all a GIRL LOVES PINK!!!
I did pick up some ideas on
facebook
from
Bonnie L. Alaniz @ Shoomie Occasions
Thank You for sharing your ideas and creativity....It helped me LOTS...
Here are the Pics...Let me know what you think!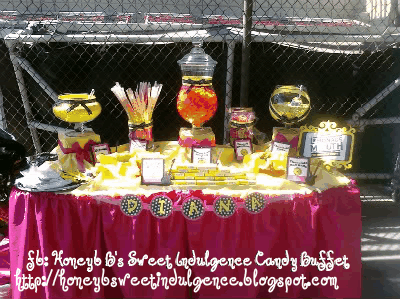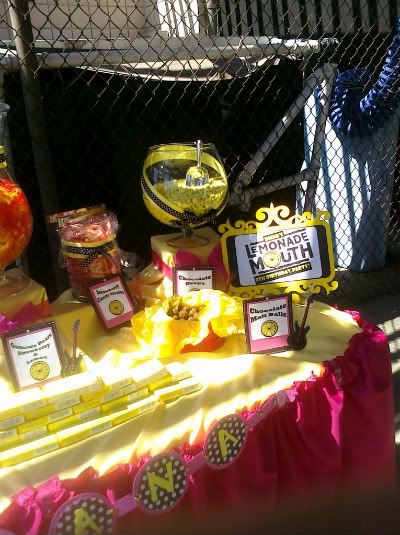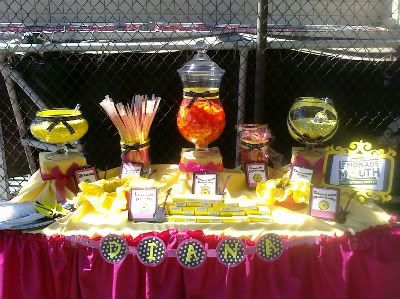 HOPE you like and enjoy....LET ME KNOW WHAT YOU THINK!!!